Do you want to travel to Tibet on a budget? Travel to Tibet is never a cheap and independent travel is never allow. But the budget Tibet travel is possible when you have local information. The majority of Tibetan local travel agencies didn't provide the in-depth information of Tibet travel so that they can make a lot of extra money out of the missing information. Do remember, even the lowest Tibet tour packages price could be expensive.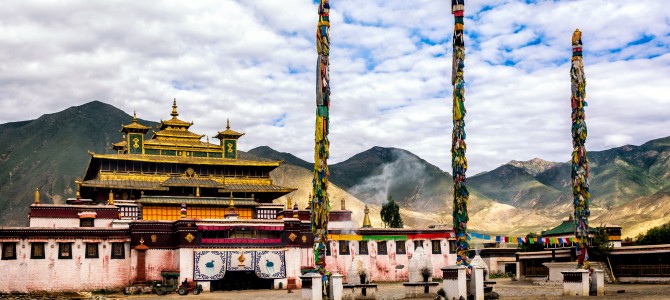 Here are some pieces of advice on Tibet budget:
Pay attention to Tibet travel agencies that run outside Tibet. These travel companies which are not from local Tibet posted many advertisements on the Internet and travel agencies declaring that they can offer a very attractive price for you to travel Tibet on a budget. Some visitors are touched by the price they gave. Then they sold the group information to those unprofessional low profile travel agencies in Tibet where you will get not the service you have been promised.
Not skillful tour guides. I've seen so many visitors that are disappointed about the Tibet travel mostly caused by those unprofessional tour guides who are from the low profile agencies. They do not know any specific attractions in Tibet and even wasn't able to speak an understandable English.
Travelers need to know the facilities in Tibet. Every single one of the travelers need to understand the kind of facilities in Tibet and use them clearly. However, some regions of Tibet do not have a kind of facility which you may think it should be. The best travel agencies in Tibet would offer you some helpful options that you can choose from. We often send this information to clients before they come to Tibet because it's helpful for them to have proper connections with the guide.
Cheaper does not equal better. A lot of websites claim that they would be local agency more likely so the offering is cheaper than other agencies. On the contrary, the fact is that local travel agency would give you a reasonable price for your because they are located in Tibet and they got a good understanding of the local price going. Some visitors didn't get the good quality of service as promised by those unprofessional agencies for only seeing the tour guide and driver. What a joke! The qualified local travel agencies will show you a few pictures of places around them and meet you on Skype if required before your arrival in Tibet.
Do not choose any travel agencies that using Christian or western personal name. The local people in Tibet do not have a culture of using Christian name or western personal name to name a travel agency. They usually use their birth name rather than any other names. Be careful, if you find a travel agency that is using Christian or western personal name, the runners are not Tibetan and they are probably not located in Tibet.