Mt. Everest is ranked the highest mountain in the world and it attracts thousands of visitors each year. Namtso lake is the second largest salted one after Qinghai's Kokonor. Tibetans consider it to be one of four sacred deity lakes. Regardless of its popularity, we manage our budget Tibet tours to show you the best of Everest and Namtso lake as the locals see it.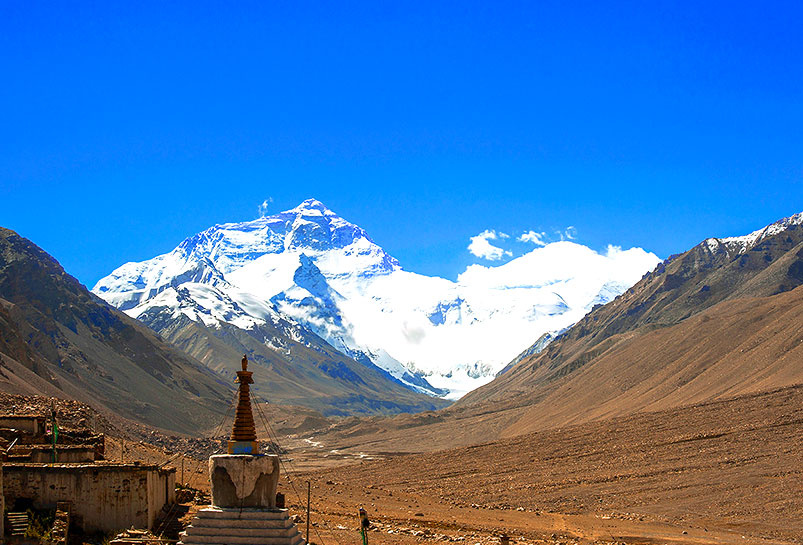 Day 1: Arrive at Lhasa
Upon arrival at Lhasa Airport or train station, you will be met by our guide and transferred to the hotel at the center of the old city. You can walk around Barkhor street in the evening time with pilgrims.
Day 2: Visit Potala Palace, Jokhang Temple and Barkhor Street
In the morning, go to visit the Potala Palace which is built in 7th century and explore the grandest of this myriad chapels, you will experience its audience halls, the jeweled and Golden burial chortens where are the past Dalai Lamas' tombs, and a huge number of Buddhist frescoes, thangkas, combinations of mandala, etc. In the afternoon, you are going to visit the holy Jokhang Temple in Tibet which was built during king Songtsen Gonpo's reign by princess Wencheng and its famous Barkor Kora. As in Barkor Kore, you can buy or appreciate traditional Tibetan artifacts, religious implements, Tibetan music instrument, books, antiques, Thangkas and tradition Tibetan clothes etc. Overnight in a 3-Star Hotel.

Day 3: Visit Drepung and Sera Monasteries
After breakfast, go to visit Drepung Monastery which is located at the foothill of a mountain and was founded in 1416 by Jamyang Choeje. 10000 monks lived there before. Ganden Podrang in Drepung was famous as the administrative center during the fifth Dalai Lama period and later moved to Potala Palace. After having lunch, continue to visit the Sera Monastery, which was founded in 1419 by Tsongkapa's disciple Jamchen Choeje. The most attractive is its Buddhist monk's debating held in the courtyard. Overnight in a 3-Star Hotel.
Day 4: Visit Ganden Monastery and Norbulingka
Drive out early in the morning after breakfast to see Ganden Monastery, the first-ranked from among the six Gelug sect monasteries. Tsongkhapa, the founder of the Gelugpa School, built Ganden Monastery in 1409. Ganden Monastery was famous for its abbot throne holder who was traditionally recruited on the basis of his knowledge by a gathering of monks even from Drepung and Sera Monasteries. After visiting Ganden drive into Lhasa to visit Norbulingka – the summer palace of successive Dalai Lamas.

Day 5: Drive to Namtso Lake and return to Lhasa
In the morning, drive to Namtso Lake (4719m). Namtso lake, the blue turquoise shape is the second largest salted one after Qinghai's Kokonor and Tibetans consider it to be one of four sacred deity lakes. After visiting the so-called Namtso, we will return to Lhasa late afternoon.

Day 6: Set out for Gyangtse to Shigatse. 375km
In the morning you will drive to Shigatse. Enroute, you will cross Kambala pass (3975m), Yamdrok Youtso Lake, Karola Glacier and Semila Pass. Stop at every sight to take photos until arriving in Gyangtse. Gyangtse is renowned for Pelkhor Monastery and the stupa. Gyangtse Zong is located on top of the hill, was once the administration of central Tibet. We will drive more than 90km to Shigatse through Tibetan villages along the road. Stay overnight at Shigatse (3750m).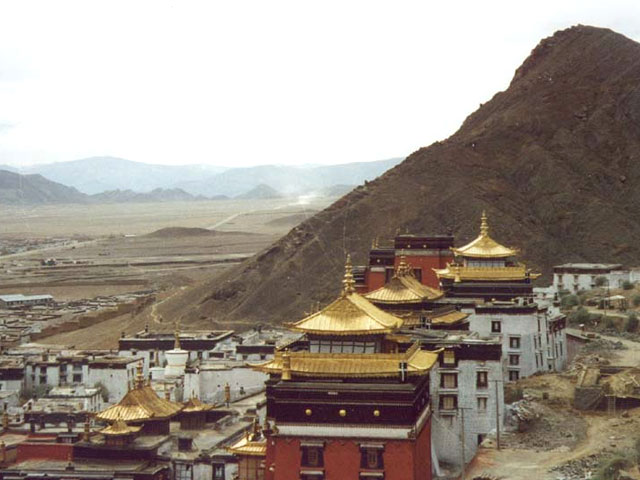 Day 7: Drive to Rongphu Monastery
After breakfast at Shigatse, we will drive to Rongbuk Monastery (5150m) nearby EBC (5200m). On the way, we will cross the cultural town Lhatse, Gyatsola Pass (5248m), and Shegar cover 245km.  A little from Shegar we will go ahead into huge mountains and passes to cover 102km until Rongphu monastery, the highest monastery in the world. Stay overnight at a guesthouse.
Day 8: Hike 1 hour to Everest Base Camp and drive to Lhatse
Before sunshine, we will hike around one hour to the viewpoint and you can take amazing photos of Mt. Everest with the first sunrise. After exploring there, we will drive back towards Lhatse. Before staying in a hotel, we will visit Sakya Monastery.

Day 9: Drive from Lhatse to Lhasa
On the road, visit Tashi Lhumpo Monastery in Shigatse, the seat of successive Panchen Lamas. Tashi Lhunpo is one of the four major Gelupa sect monasteries and is currently home to 700 monks. You will arrive in Lhasa late evening and drop in the hotel.
Day 10: Transfer to Airport or Train Station
Your local guide and driver will transfer you to the airport or train station to connect to your next destination.  Your perfect Tibet Tours end here.